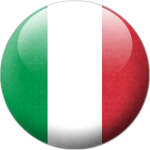 Luca Saracca, nato a Perugia nel 1963, ha iniziato lo studio della musica presso il Conservatorio di Musica "Francesco Morlacchi" dove si è brillantemente diplomato in clarinetto, giovanissimo, grazie alla guida del M° Ciro Scarponi.
Frequentando le master class (Conservatorio di Musica di Perugia, Accademia Musicale Pescarese, C.I.P.A.M. e vari corsi di perfezionamento nelle città di Firenze, Chiusi della Verna, Sermoneta, Castagneto Carducci e Montone) dei maestri Ciro Scarponi, Jesus Villa Rojo, Vincenzo Mariozzi, per il clarinetto; e del M° Harold Gomberg per la musica da camera, ha avuto modo di specializzarsi ed esibirsi in gran parte del repertorio cameristico legato al suo strumento collaborando principalmente in duo con il pianista Corrado Nicola De Bernart. Ha proseguito gli studi con successo all'Accademia MOZARTEUM di Salisburgo sotto la guida del M° Alfred Prinz (1° clarinetto dell'orchestra Wiener Philarmoniker) specializzandosi principalmente in repertorio mozartiano e in Corno di Bassetto, strumento con il quale ha collaborato con l'O.F.M. Orchestra Filarmonica Marchigiana e numerose formazioni cameristiche italiane. Ha suonato per importanti associazioni musicali nazionali ed estere (Francia, Austria, Stati Uniti d' America) e per vari festivals come: Biennale di Venezia, Festival Pontino, Festival dei Due Mondi di Spoleto edizione 1981 …
Nel 1991 è entrato a far parte del Namaste Clarinet Quartet con il quale ha riportato successi e vittorie in numerosi concorsi Nazionali ed Internazionali (1° Premio al Concorso Internazionale di Portonovo di Ancona ed al Concorso Nazionale di Barletta, 2° Premio al Concorso Nazionale di Musica da Camera di Cremona …). Con questo gruppo ha effettuato tournee in Europa, Turchia e Serbia (Belgrado), suonato per numerosi festivals ed effettuato una lunga serie di prime esecuzioni assolute di brani dedicati al quartetto. Ha inciso per le case discografiche MPS-England, Eridania, Edi-Pan, Pizzicato ed Egea, inoltre ha registrato concerti per la RAI Radio 3 Nazionale e per Radio Vaticana. Con il progetto discografico Cambaluc (1996/97) del clarinettista perugino Gabriele Mirabassi ha partecipato ad una edizione del Festival Umbria Jazz di Perugia ed alla successiva Umbria Jazz Winter di Orvieto.
Dal 1986 al 2001 è stato regolarmente invitato in giuria al Concorso Internazionale di Musica Città di Stresa, inoltre ha fatto parte della giuria del Concorso Internazionale di Musica di Capri e di numerosi Concorsi Nazionali dedicati alle S.M.I.M. Assistente, docente e coordinatore di molte accademie e corsi di perfezionamento dal 2000 al 2003 ha rivestito i panni dello studente iscrivendosi alla classe di sassofono del Conservatorio di Musica di Perugia dove si diplomato sotto la guida dell'amico e Maestro Fulvio Falleri.
Nel 2012 è stato ideatore, coordinatore e conduttore della guida all'ascolto intitolata "L'anima di Hegel e le mucche del Wisconsin" che si è tenuta per tre stagioni presso l'Auditorium di Corso Cavour 184 di Perugia e che dal 6 ottobre 2014 si è trasformata nella trasmissione radiofonica "Blue Monday" in onda ogni lunedì alle 21.00 sulle frequenze di Umbria Radio ed in streaming mondiale.
Ha partecipato al ClarinetFest di Assisi 2013 ed è stato invitato al Mid America Clarinet Festival della OHIO STATE UNIVERSITY ed International Clarinet Association dove ha tenuto tre differenti Master Class, due conferenze/concerto dedicate alla vita ed opere di Ernesto Cavallini e a Ciro Scarponi e si è esibito come ospite nel gala concert del clarinettista americano Richard Stoltzaman.
Come didatta ha iniziato giovanissimo nel 1981 in veste di docente del Conservatorio di Musica "Carlo Gesualdo da Venosa" di Potenza. Dal 1984 al 2006 è stato ininterrottamente titolare della cattedra di clarinetto al Conservatorio di Musica "Gioacchino Rossini" di Pesaro ed attualmente ricopre lo stesso incarico presso il Conservatorio di Musica "Francesco Morlacchi" di Perugia.
Luca Saracca suona Clarinetti Wurlitzer Reform Boehm.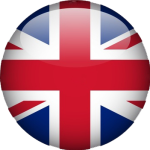 Luca Saracca, was born in Perugia (Italy), studied clarinet at the Conservatory of Music "Francesco Morlacchi" and graduated very young under the guidance of Professor Ciro Scarponi. He also attended master classes with Jesus Villa Rojo, Vincenzo Mariozzi (Accademia di Santa Cecilia) and Harold Gomberg for chamber music. In 1991, he studied at the Salzburg Mozarteum Akademie with Professor Alfred Prinz (Wiener Philarmoniker) where he also played basset horn. He, along with pianist Corrado de Bernart, performed as a duo for more than 20 years as well as with different chamber music ensembles and orchestras. Saracca has also played basset horn with the OFM Orchestra Filarmonica Marchigiana. He was the Assistant Professor of Ciro Scarponi for many years and also served as teacher of clarinet and basset horn in seminars and master classes in Perugia, Pesaro and Visso.
Saracca has participated in various music festivals including Spoleto 2 World Music Festival, Festival Pontino, Biennale in Venice, Tribina Compositora of Beograd, and in concert seasons in Italy, Germany, Poland, Czech Republic, Slovakia, Serbia, France, Belgium, Istanbul (Turkey) and the US (San Francisco and Bay Area). He played clarinet and basset horn in the Namaste Clarinet Quartet (NCQ), which was a winner and finalist in more than ten international chamber music competitions. NCQ performed in Italy and Europe in many concert seasons and festivals (Umbria Jazz Festival and Umbria Jazz Winter), recorded CDs with MPS England, Egea Quadrivium (with the famous jazz soloist Gabriele Mirabassi), Castellano Records, EdiPan, Italian Television and Radio (RAI) and Vatican Radio, performing works of renowned composers that have written for the ensemble. He has also been member of the jury at the International Competition in Stresa for 16 years and in Capri for 1989-90.
Saracca's teaching career began in 1981 at the Conservatory of Music "Gesualdo da Venosa" in Potenza. Following that appointment, he then taught at the "Gioachino Rossini" in Pesaro for 23 years. Since 2006, he has served as Professor of Clarinet at the Conservatory of Music "Francesco Morlacchi" in Perugia where he is also a member of the Academic Council and Head of the Communications Office.
In 2012, Saracca served as creator, director and conductor of the music appreciation program "L'anima di Hegel e le mucche del Wisconsin." After three season, the program was turned (in October 2014) into the radio program "Blue Monday," which airs every Monday at 9 p.m. on Umbria Radio F.M. and is streamed worldwide. Saracca also worked together with his colleague Piero Vincenti to commission the lecture "Ciro Scarponi – A Life for Clarinet & Contemporary Music" for the Assisi ClarinetFest. This lecture evolved in to a concert-conference for the 2014 Mid-America Clarinet Festival at Ohio State University and in 2016 at the European Clarinet Festival in Camerino, Italy.
During the ClarinetFest in July 2018 he was appointed as Chair of International Relations by the Board of Directors of International Clarinet Association.
Luca Saracca plays Herbert Wurlitzer Reform Boehm Clarinets.